Eastside Baptist Church Vacation Bible School
One week each June: Sunday through Thursday. Reaching local children for Jesus by sharing The Word through Bible lessons, skits, games, songs and crafts.

Guatemala Mission Trips
Sharing the love of Jesus with children through Vacation Bible School teaching and activities in a morning and afternoon school in Solala, Guatemala and supporting through partnership The Truth Baptist Church.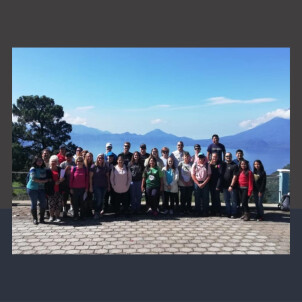 Night To Shine
Have you heard about A NIGHT TO SHINE.. but do you really know what it is? If you aren't sure.. this is the perfect video for YOU! Churches will be coming together again in February of 2020.. to share the love of JESUS! It's going to be a beautiful night! It will definitely be SHINING!!
Night to Shine Informational Video
Contact the church office to participate or to volunteer.
"In the same way, let your light shine before others, that they may see your good deeds and glorify your Father in heaven." Matt. 5:16
Community Basketball
January through March
Boys and Girls ages 4-12

Christ and Crafts
First Saturday of each month September through May, 9AM. Building relationships between the church and the community through making crafts with resident children, teaching Bible stories and sharing gospel bags and the love of Christ on the streets.
Supporting IMB (International Mission Board) Missions
Raising yearly offering and awareness of foreign missions through the Lottie Moon Christmas Offering and the Annie Armstrong Easter Offering for North American Missions both as a collective church body and individual families.