Doctor Matt Brady
Pastor
Dr. Brady has been married to Becky for 26 years. Becky is a graduate of Kennesaw State University and Atlanta Paralegal Institute. Matt and Becky have two children, Emilie and Ethan. Matt earned his Doctor of Ministry as well as Master of Divinity and Master of Arts in Ministry from Luther Rice University and Seminary. Matt and Becky grew up in Powder Springs, Ga. They have served churches in Georgia and Alabama. Matt enjoys vacations with his family and just about anything outdoors to include hunting, fishing, golf, and coaching his kids in team sports. In addition to serving at Eastside, he is currently the staff chaplain for the police and fire department. He also serves as a "community coach" in various sports and is a professor at Guido Bible Institute.
Andrew Strickland
Assistant Pastor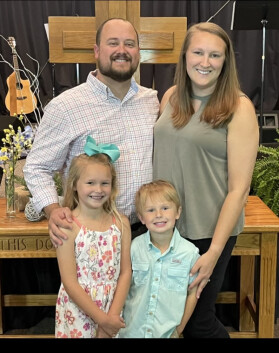 Andrew is married to Brooke Strickland. They have two children, Kinsey and Brantley and are expecting their third child, Gunner, in September. Andrew joined our team full-time in June of 2021. He previously served part-time as Youth Pastor for three years while teaching 6th grade Science at Claxton Middle School. In his free time, Andrew enjoys being outdoors and spending time with his family.
Michelle Tootle
Children & Preschool
Director

Michelle is married to Mike Tootle, pharmacist/owner of The Drug Store in Claxton, GA. They have two daughters Leslie (married to Matt Tucker) and Lauren (married to Eric Bluestein) . Michelle is "Mimi" to her grandchildren, Maclain, Mathyn and Maggy. She is a graduate of Georgia Southern University with a Masters Degree in Early Childhood Education. Michelle serves in many different capacities one of which is the Choir Director for The People Of Praise Choir at Eastside.
Jo Ellen Tippins
Office Manager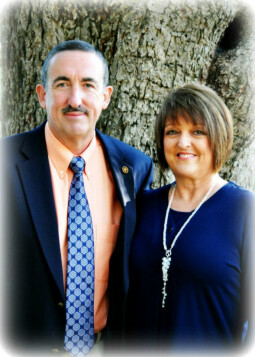 Jo Ellen is married to Randall Tippins. She has worked in this position since November 1, 1998. Together, Randall & Jo Ellen have three sons, James, Justin & Jordy. Jo Ellen is a graduate of Georgia Southern College. She is a member of the Georgia Baptist Association of Ministry Assistants and teaches a 3rd - 5th Grade Girls Sunday School Class.
Bridget Wiggins
Preschool Teacher/Church Secretary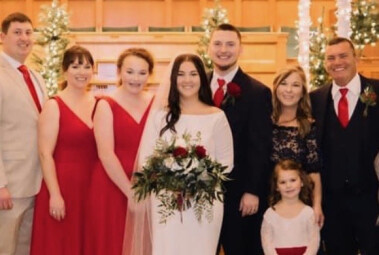 Bridget has been married to her husband, Jerry Wiggins, for 35 years. Jerry is the Maintenance Supervisor at Georgia Correctional Industries. They have two daughters, Amanda and Alyssa. They are blessed with two sons-in-love. Chris Moser is married to Amanda and Derek Hollingsworth is married to Alyssa. Chris and Amanda have two beautiful daughters, Addy and Remi Kate, and Bridget loves being their Nona and spending time with her family. Bridget teaches at our EBC Wee Ones Morning School and works in our church office. She also enjoys teaching children in Sunday School.